Microsoft Edge Chromium is a significant step ahead of the team. They are working hard to make it more user-friendly and feature-rich. The initial release of the new Chromium Edge was only for the users running Windows 10 64-bit. And, none of the 32-Bit Windows 10 users can use it in their systems.
If you tried to download and install the new Edge on a 32-bit Windows 10 computer, the installer showed the 0x80040154 or Error 3, or the message "We can't install Microsoft Edge on this version of Windows". That's the main reason most of the users were not able to test the new Edge Chromium-based browser in their systems.
At that time Microsoft said, they will expand availability to include 32-bit and ARM-based versions of Windows 10, as well as Windows 7, Windows 8.1, and Mac. And here is the good news for you. Microsoft has released the new Edge browser for 32-Bit users.
Install New Edge on Windows 10 32-Bit
Beginning with the Canary release version 75.0.133.0, you can now install Microsoft Edge preview builds on 32-bit PCs. Until now most people are still using the 32-Bit Windows 10 operating system. Now, they also have the chance to try the Chromium-Based browser on their computers.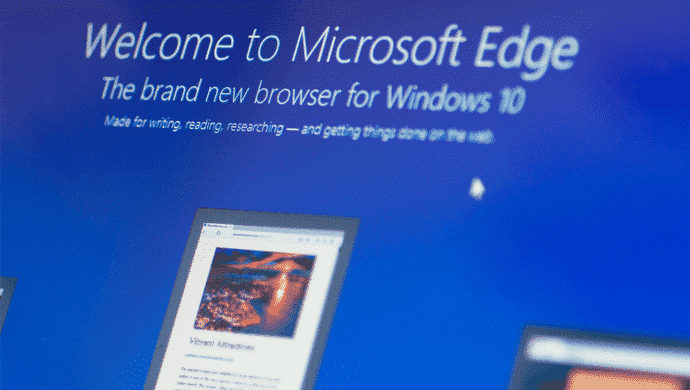 If you have a 32-Bit Windows 10 version, then jump over to the official Edge website and get the new Edge for your system. The brand-new Edge may be set up and run along with the built-in Edge browser.
I am currently using the 64-Bit new Edge browser, and it's working like a charm. It behaves and feels like the Google Chrome browser. It also supports extensions from the Chrome store. I don't have a 32-Bit PC to test the newly released version. If you have one, then download it right now.
Very soon, Microsoft will release Chromium-based Edge browser for Windows 7, 8, 8.1 as well. If you have already tested this browser on your computer, then don't forget to share your experience with us.